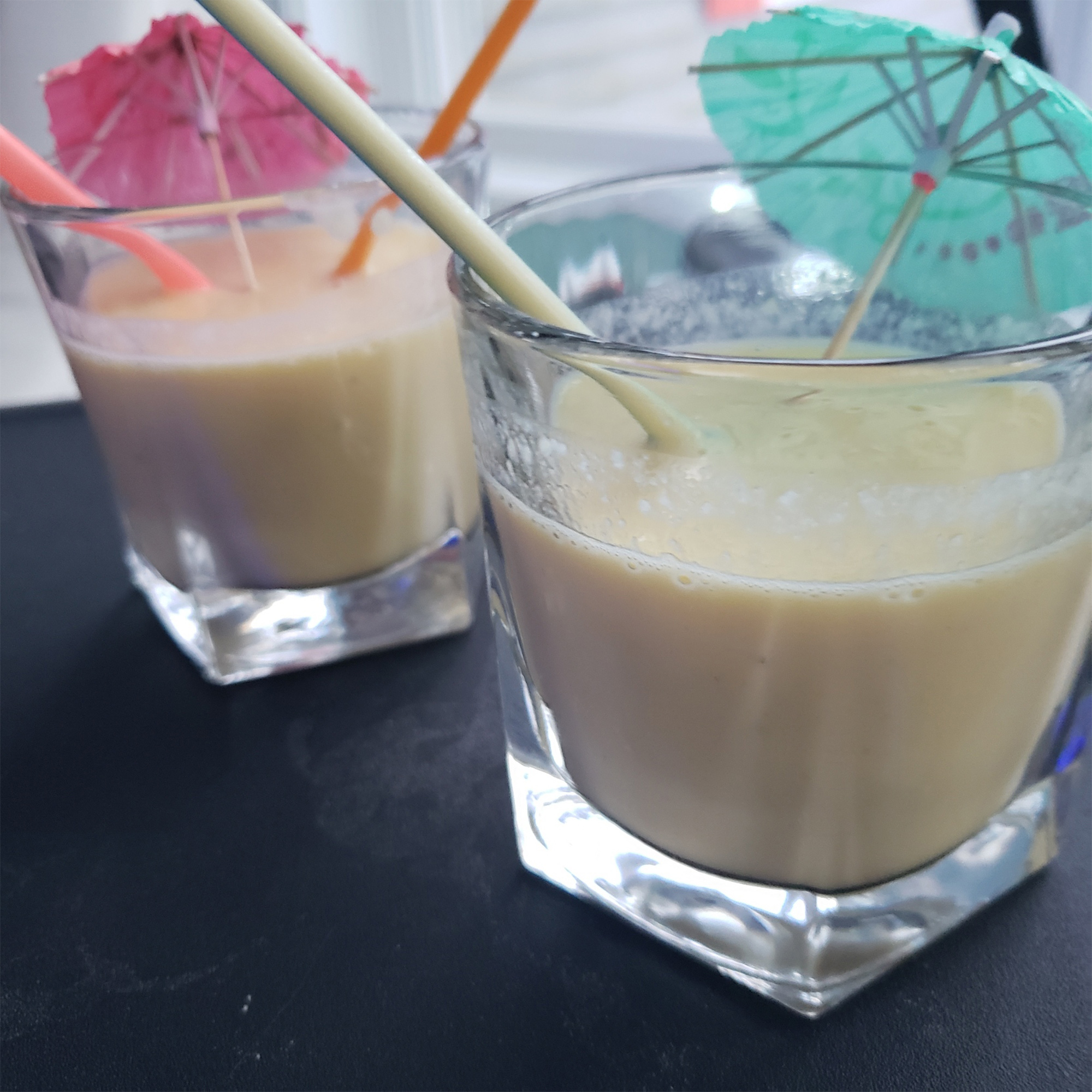 Kids beg for smoothies and can help collect and add the ingredients. You can do a lot of experimenting with smoothies. Use fresh fruit and add ice if that's what you have on hand. I just find using frozen fruit easier. The bananas can be fresh or frozen. Adjust the amount of juice to make the smoothie the consistency you like.
Nolan and Vivian found my little umbrellas to decorate their drinks. You could also add an orange slice, mango chunk or fresh strawberry.
Adults can make this same type of smoothie and add a little something extra to turn it into a refreshing adult beverage.
Banana Mango Smoothie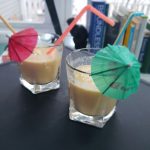 This is a simple, sweet smoothie that kids love and can help make.
1 whole Banana
1 cup Frozen mango chunks (Substitute fresh mango and ice)
1/2 cup Yogurt
2 tbsp Maple Syrup (Use less if yogurt is sweetened. Substitute honey or sugar.)
1 cup Orange Juice
Cinnamon (Optional)
Add all ingredients to the blender.
Blend until smooth.
Pour into glasses. Sprinkle with cinnamon if desired.